art is rubbish
thaipusam
my hometown
Founded in 1786 by Francis Light, George Town is the capital city of Penang (where I was born and raised). George Town charm lies in it's unique architecture and culture township that is still preserve until this very day. Its a living testimony to the multicultural heritage and tradition of Asia and European colonial influences.
strangers project
Inspired by non other than
Danny Santos
, the blend of portrait and street photography is simply too hard to resist.
"Take away the usual snapshot smile, zero in on the face, focus on the eyes, and you get that 'unguarded' natural look amping up the intimacy of each portrait.
" Danny Santos
life in monochrome
"When you photograph people in color, you photograph their clothes. But when you photograph people in Black and white, you photograph their souls!" -Ted Grant-

In this special series, I venture into the back streets of Penang to capture the daily buzz around its morning markets. (namely the Air itam, Jelutong & Chowrasta Market)

Powered by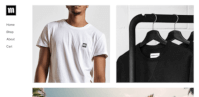 Create your own unique website with customizable templates.