It seems that street art is the in thing nowadays in Penang thanks to the effort by none other than Ernest Zacharevich. This new painting which is called "Children on the Swing" was done by our local hero Louis Gan. I must admit that I'm truly impress with this one. Like the saying goes, "Good Artists Borrow, Great Artists Steal".

The location of the painting is at Step by Step Lane which never existed officially (I honestly never heard of the lane before prior to this). Anyway, my sister was all to happy to be a volunteer model.


Powered by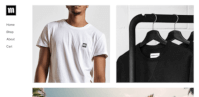 Create your own unique website with customizable templates.