the people
the places
"IN THE BEGINNING THERE WAS THE CREATION OF THE UNIVERSE AND A GRAND EVENT TOOK PLACE THROUGH THE PURITY OF MEDITATION. THE MAGICAL ISLAND OF BALI WAS BORN - RESTING ON AN IMMENSE TURTLE BETWEEN THE BASE OF THE COSMOS BELOW AND THE PERFUMED HEAVENS ABOVE."
​
BALI OR SIMPLY PUT IT ISLAND OF THE GODS IS FILLED WITH MAJESTIC LANDSCAPE OF HILLS AND VOLCANOES , RUGGED COASTLINES AND SANDY BEACHES, SPECTACULAR WAVES AND STUNNING CLIFFS, LUSH RICE TERRACES AND VARIOUS MYSTICAL TEMPLE ALL PROVIDING A VIVID AND VIBRANT BACKDROP TO ITS VASTLY COLOURFUL, HIGHLY SPIRITUAL AND UNIQUE CULTURE. IT'S A SLICE OF PARADISE ON EARTH.
Powered by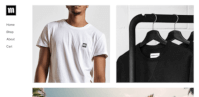 Create your own unique website with customizable templates.